Take Us With You
GET STARTED IN 60 SECONDS HERE!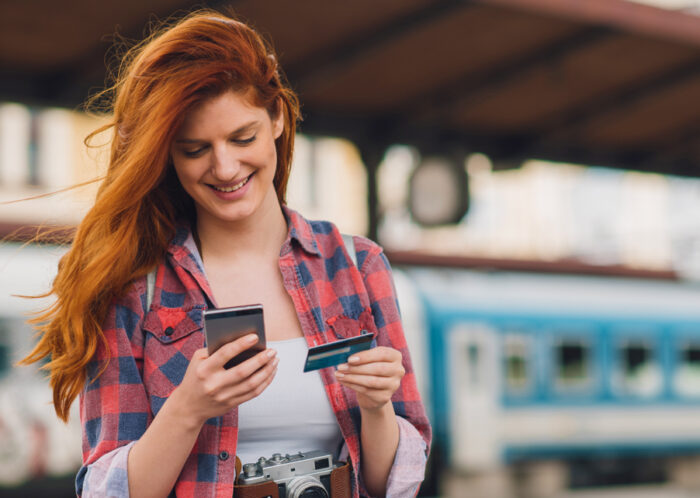 Take your Credit Union with you wherever you go to make purchases a breeze! Our team is here to help you decide which MyUSA Credit Card* option is best for you. And you can feel confident knowing that all our cards come with low interest rates and plenty of benefits to optimize your spending power.
We also offer gift cards for last minute gift ideas.
Credit Card Benefits
Competitive rates
Mobile app card controls
No fee balance transfer
Secure chip-EMV card technology
Easy access through Online / Mobile Banking
Automated payment options
Consolidated statements
25-day grace period
24-hour ATMs
Cash advances
Travel Tips
When you travel, you make purchases outside your normal pattern. These purchases may be blocked by our fraud department. Prior to traveling, complete our online travel notification form.
Interactive Learning Experiences
A credit card can be a great financial tool with many benefits. But it's important that you also understand the consequences if you don't use cards responsibly. Zogo offers short, interactive learning experiences that will tell it to you straight and empower you to make smart financial decision.

Zogo is a gamified financial literacy app that rewards users for completing bite-sized financial literacy lessons on intelligently saving, spending, and managing their own money. Level up and earn while you learn, with real-life rewards, such as gift cards to your favorite stores.
*Subject to credit approval. Some restrictions may apply. Contact a MyUSA associate for details.
** Mastercard Secure Code is a unique service that uses personal passwords to help our members protect Mastercard card numbers against unauthorized use. Once you activate your card, no one else can use your Mastercard card number at any participating online stores without your personal password. Mastercard Secure Code is available only for select Mastercard cards from participating financial institutions.