General
Our routing number is 242278742. If you are having funds put in or taken out of a checking account, be sure to include your check digit at the end of your account number.
Beginning April 1, 2023, Virtual Strongbox will be replaced by an in-house product we've developed within MyUSA's secure online or mobile banking.
What do I need to do now?
While 6 months of MyUSA receipts and other credit union documents will automatically transfer over from Virtual Strongbox to our new solution, any important documents you uploaded yourself must be downloaded prior to April 1, 2023 to retain on your own secure device.
How will I access the new secure forms area?
Starting April 1, you'll be able to access your MyUSA documents just by logging in to online or mobile banking. A new tab next to E-Statements labeled "Receipts and Forms" will now house your MyUSA documents and MyUSA transaction receipts – if you choose to receive receipts online.
Yes, we will consider an applicant's credit history when making a decision on a loan application. If you are having trouble or are unsure about your credit history, talk to one of our Certified Credit Union Financial Counselors for help.
To ensure seamless direct deposits or automatic withdrawals from your account, be sure you are using the correct account number and routing number – 242278742. For a checking account, read the MICR line off your check book. If you are unsure feel free to contact or call us at 800-633-8905.
We have a form you can complete that will give the Credit Union the authority to return the ACH withdrawal as either an "Unauthorized Withdrawal" or "Revoked Authorization", and redeposit the amount back into the account it was drawn from. Call 800-633-8905 for more information.
Original death certificate – we will make a copy, but do need to see the original
Probate paperwork (if applicable)
Your current photo ID
Online Banking
When entering your password and/or security question to access the new Online Banking, you may encounter a message. Please note: this does not mean that your account or password have been compromised. This message is also not originating from MyUSA CU's Online Banking. Instead, it is originating from Chrome, as the browser now features built in functionality where it can intercept password fields and compare them against lists of compromised passwords from the dark web. For more information visit this help page from our data processor.
This is part of the Online / Mobile Banking security and is for your protection.
Click on the Gear Icon next to Favorite Accounts
Click on the Three Horizontal Bar Icons next to the account you want to move and Drag and Drop it where you would like it in the order
Click Save
Click Home in the navigation bar next to the MyUSA logo
If you are the owner of multiple accounts, contact MyUSA CU to activate Jump features.
Click on the Down Arrow next to your name in the right-hand corner
Select the Account you want to view
Online Banking > Pay & Transfer in the Navigation Bar > Quick Transfer. Contact MyUSA CU to set up the ability to switch memberships or transfer to/from another financial institution (known as A2A transfer).
Yes! Once logged in, go to Member Services in the Navigation Bar > Download Account History. Select the account, date and file format, then click Download.
An e-mail is sent to members usually on the 1st, no later than the 2nd or 3rd of the month with a link to Online / Mobile Banking so you may view your current and past eStatements. If you have not received this e-mail:
Have you looked in your email junk or trash bin?
Has your email address recently changed? To check / fix this, log in to Online / Mobile Banking > click the down arrow next to your name > click Personal Info & Settings > click Personal Information.
Yes! In Online / Mobile Banking click Member Services in the Navigation Bar > ACH Transactions.
Absolutely! You can transfer money to and from MyUSA CU and other financial institutions using A2A (Account to Account). To set up, log in to Online Banking and either:
under Shortcuts > click Account to Account Set Up Form.
click Member Services > Helpful Links > complete the Account to Account Transfer.
Once set up, the other financial institution will be another option for you under Quick Transfer.
Absolutely! Online / Mobile Banking > Pay & Transfer > Enroll in Pay Anyone.
After logging into Online Banking, go to your checking account and click Account Details – then:
In Transaction History, the cleared draft # will be shown > click View Check.
Or enter the check # in the Search Transactions fields.
Click the arrow next to your name in the top right-hand corner > Click on Personal Info and Settings > Click on Message Center
The Credit Card will be listed as a loan in Online Banking and you are able to view balances and transactions there
Enroll in eStatements
enroll in eNotifications
Mobile App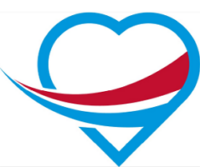 Welcome Widget – This new widget will greet you and provide convenient access to the improved Full Account Summary.
Full Account Summary – This new widget will give you detailed information like certificate maturity dates and loan payment information. Account types are now grouped with summary totals giving you a quick snapshot of your share accounts and loans.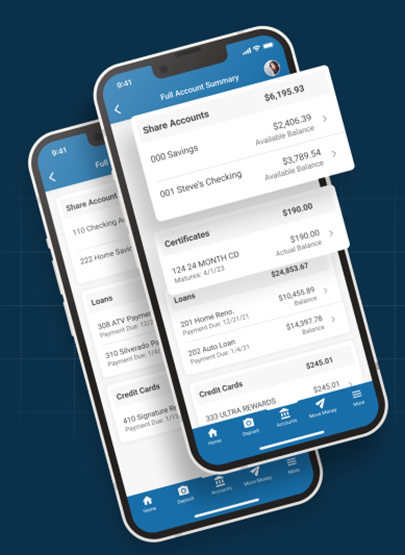 Loan Widget – Makes payments a breeze without going to the Full Account Summary.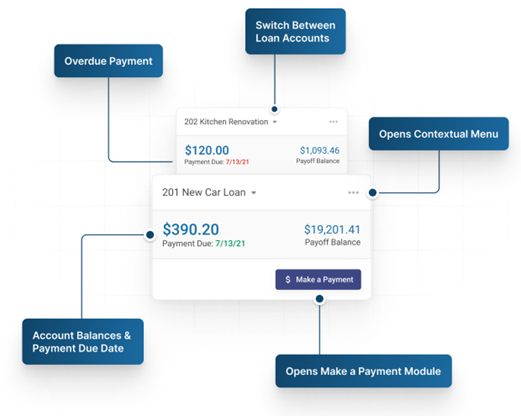 Card Widget – At a glance, you'll see balances and due dates with convenient links to card controls and payment options.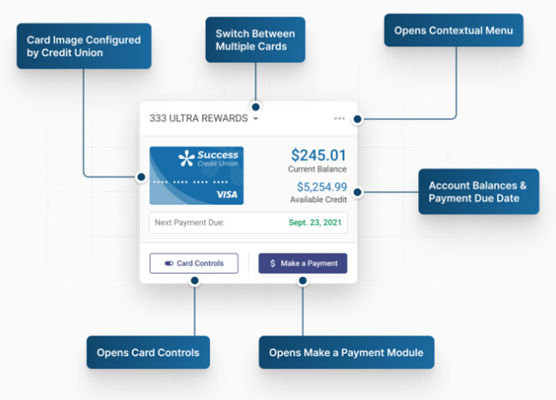 Card Control Enhancements – Our Card Control enhancements give you self-service options to lock and unlock your cards as needed, along with push notifications for card activity.
You may not have your apps set to automatically update. If you're not seeing the new navigation, visit your app store and update your MyUSA Credit Union app. Don't worry – you will NOT be required to change your username, password, or security questions.
Upon logging in for the first time, you will be greeted with a graphical onboarding
experience that walks you through the biggest changes. As you choose different
features, a balloon guide will come up to describe that selected feature.
Yes! Simply click the customizable profile icon in the top right-hand corner to switch accounts.
Yes! Simply click "Accounts" in the footer, a prompt to log in will appear, then the accounts
will show. Just like our current online banking version, click the gear icon to select which
accounts you would like to see and in what order.
Yes! Gone are the days that you must type in your Username and Password. You can also set up voice or face recognition, or a 4-digit pin. Once in the app click "My Accounts" and you should see a prompt to set up this easy-to-use security feature.
Absolutely! Log in to the app > click Pay & Transfer > Click Pay Bills
Log in to the app > in the footer, click Move Money > click Deposit Check > first time users will need to Register (approval takes approximately 24 hours).
Bill Pay
There are two types of payees: electronic and check. Depending on the payment arrangement we have with your vendor, your payment is sent electronically or by check. For electronic payments, the funds to cover a bill payment are withdrawn from the funding account on the selected payment date. For check payments, the funds are withdrawn when the check clears, after the payee deposits the check.
Online / Mobile Banking > Pay & Transfer > Bill Pay Home > click All Pending Payments icon.
When setting up a payment, be sure to pay special attention to the "Estimated Delivery" date to the left of the calendar. Make sure this date is on, or prior to, your due date. Payments set up after 5:00 pm ET will be processed on the next business day. When you click Submit Payment, be sure to click the OK button on the next screen to complete the payment process.
Online Banking / Mobile Banking > Pay & Transfer > Bill Pay Home > click the gear icon Accounts / Settings > click Unenroll. Be sure you cancel any pending payments first and make other payment arrangements with your vendor.
Bill Pay Overview
Add Payee
eBill Enrollment
Pay Bill
Paying Multiple Bills
Cancel Payment
SavvyMoney
The program is a free service for Members and is a great resource to help you improve your credit score. Plus, we'll provide you personalized tips on improving your score and send you special offers! You can refresh your report daily without any negative affects to your score.
SavvyMoney also monitors your credit report daily and informs you by email if there are any big changes detected such as: a new account being opened, change in address or employment, a delinquency has been reported or an inquiry has been made. Monitoring helps users keep an eye out for identity theft.
On both our online banking and mobile app.
If you access SavvyMoney through Online / Mobile Banking, you have to do nothing! Your email address will get updated automatically in SavvyMoney when you update it in online banking. However, we always encourage you to inform your financial institution of any contact information updates.
SavvyMoney Credit Report provides you all the information you would find on your credit file including a list of open loans, accounts and credit inquiries. You will also be able to see details on your payment history, credit utilization and public records that show up on your account. Like Credit Score, when you check your credit file, there will be no impact to your score.
No. SavvyMoney is entirely free and no credit card information is required to register. The best part-since is, it is part of Online / Mobile Banking there are no additional username or passwords needed.
As long as you are a regular online banking user, your credit score will update every month and displayed in your online banking screen. You can click "refresh score" as frequently as every day by navigating to the detailed SavvyMoney site from within online banking.
No. Checking SavvyMoney is a "soft inquiry", which does not affect your credit score. Lenders use 'hard inquiries' to make decisions about your credit worthiness when you apply for loans.
Yes. SavvyMoney will monitor and send email alerts when there's been a change to your credit profile.
SavvyMoney pulls your credit profile from TransUnion, one of the three major credit reporting bureaus, and uses VantageScore 3.0, a credit scoring model developed collaboratively by the three major credit bureaus: Equifax, Experian, and TransUnion. This model seeks to make score information more uniform between the three bureaus to provide consumers a better picture of their credit health.
There are three major credit-reporting bureaus—Equifax, Experian and Transunion—and two scoring models—FICO or VantageScore—that determine credit scores. Financial institutions use different bureaus, as well as their own scoring models. Over 200 factors of a credit report may be taken into account when calculating a score and each model may weigh credit factors differently, so no scoring model is completely identical. No matter what credit bureau or credit scoring model is used, consumers do fall into specific credit ranges: Excellent 781–850, Good 661-780, Fair 601-660,
Unfavorable 501-600, Bad Below 500.
No. MyUSA CU uses its own lending criteria for making loans.
No. SavvyMoney is a free service to help you understand your credit health, how you can make improvements in your score and ways you can save money on your loans with MyUSA CU.
SavvyMoney can help you manage your credit so when it comes time to borrow for a big-ticket purchase — like buying a home, car or paying for college — you have a clear picture of your credit health and can qualify for the lowest possible interest rate. You'll also see offers on how you can save money on your new and existing loans with MyUSA.
SavvyMoney makes its best effort to show you the most relevant information from your credit report. If you think that some of the information is wrong or inaccurate, we encourage you to take advantage of obtaining free credit reports from www.annualcreditreport.com, and then pursuing with each bureau individually. Each bureau has its own process for correcting inaccurate information but every user can "File a Dispute" by clicking on the "Dispute" link within their Credit Sense Credit Report. However, The Federal Trade Commission website offers step-by-step instructions on how to contact the bureaus and correct errors.
Based on your SavvyMoney information, you may receive MyUSA Credit Union offers on products that may be of interest to you. In most cases, these offers may have lower interest rates than the products you already have. The educational articles, written by Jean Chatzky and the SavvyMoney team, are designed to provide helpful tips on how you can manage credit and debt wisely.
BFF Perks
Yes. All members are part of BFF Perks. You never need to contact us to enroll or re-enroll.
Last month, were any of your accounts negative or was your loan delinquent? These factors may make you ineligible for BFF Perks.
BFF Perks are are based on products you have on individual accounts. If you wish to consolidate accounts, please contact a MyUSA CU representative.
Cards
833.933.1681 (Domestic)
812.647.9794 (International)
866.279.1399
Calls answered 8 a.m. to 8 p.m. EST
SMS/text messaging or phone call. Email is being considered as a future enhancement but it not available at this time.
We only reach out to you between 9 am-9 pm, based on your time zone.
Yes, you can opt out of receiving SMS/text alerts. Instructions are provided in all messages.
A contactless card uses short-range wireless technology to make secure payments between a contactless card and a contactless checkout terminal. When you tap your card near the Contactless Symbol, your payment is sent for authorization. There is no need to swipe, dip or insert your card. Look for the contactless symbol.
Retailers that accept contactless payments will display the Contactless Symbol. Look out for it wherever you shop.
Yes. Your contactless card will continue to have contact functionality, so it can still be inserted or swiped at merchant locations without tap to pay at check-out terminals. Additionally, you can continue to use your card information at online
MobiMoney is a Card Controls Application.
Card Controls – card on/off, location-based, transaction-type, merchant type, threshold-based
Card Alerting – card status, location-based, transaction-type, merchant type, threshold-based
Mobile Banking includes: Account balance, transaction history, account transfers for debit only
Any Android device (using 3.xOS or newer) or any Apple device (using iOS 6x or newer) will be supported. Download MobiMoney on the App Store or Google Play.
To enroll, simply download the application from the Google Play Store or the Apple App Store and have your cardholder information ready to enter.
The MobiMoney app starts immediately.
MobiMoney enables you to set controls and alerts to limit fraud. These are set, and can vary, for each card registered and can be changed under the "Control Preferences" and "Alert Preferences" tab.
The configuration shows the last 50 transactions or the last 3 months of transactions.
The balances are obtained in real-time when the request is made.
Under the "Recent Transactions" tab find and tap the transaction you received the push notification. The "Transaction Details" screen will show the pertinent details of the transaction and by tapping on the dollar amount (top right) the screen will show what alert and controls settings would have triggered a notification.
The pass code is used for session validation and has two options. One is the actual pass code itself, the other (for Apple devices only) is touch ID. If you have logged in with your password, you have created a new session. That session should last for 24 hours assuming you don't close the app completely. If you have not closed the app, and just switch back and forth between apps, you should be able to use the pass code to reenter the app. If you have closed the app, or the session time has expired, then you will be kicked back to the login screen.
If you are having trouble registering your card in the MobiMoney app, the first step is to verify that your address, SSN and expiration date you are entering in the MobiMoney app matches the information on file with the credit union.
If you are having trouble registering your card in the MobiMoney app, the first step is to verify that your address, SSN and expiration date you are entering in the MobiMoney app matches the information on file with the credit union.
Home Loans
Minimal Down Payment and Closing Costs. Down payment 3.5% of Sales Price.
Eliminates need for separate Mortgage Insurance approval!
Gift for down payment and closing costs allowed.
No reserves are required.
Seller can credit up to 6% of sales price towards buyers closing costs and prepaid items.
Yes. There is a liberal LTV's 97.75% rate and term: different criteria than conventional loan. Streamlines allowed without an appraisal.
The VA Loan is designed for veterans and service personnel. Eligibility for the VA loan is defined as Veterans who served on active duty and have a discharge other than dishonorable after a minimum of 90 days of service during wartime or a minimum of 181 continuous days during peacetime. There is a two-year requirement if the veteran enlisted and began service after September 7, 1980, or was an officer and began service after October 16, 1981. There is a six-year requirement for National guards and reservists with certain criteria and there are specific rules concerning the eligibility of surviving spouses.
For complete details on this program, please visit the US Department of Veteran Affairs. All veterans must qualify, for they are not automatically eligible for the program.
Insurance
TruStage is insurance the credit union way. Their products and programs are made available through TruStage Insurance Agency and underwritten by CMFG Life Insurance Company and other leading insurance companies. Our products are only offered to credit union members. Today, more than 15 million members rely on us for our products, programs, services, expertise and experience. With a commitment to dependability and a members-first philosophy, we help you protect what matters most.
You can visit their website at TruStage.com or call the toll-free number 1-88-TRUSTAGE (1-888-787-8243).
Franklin-Madison brings consumers the best insurance offerings that protect them and their well-being. They provide coverage through Minnesota Life Insurance Company.
Simply call 1-877-420-4888 from 7am to 8pm (CT) Monday through Friday.
When we decided to add to our insurance products available to our members, we wanted to join with an agency we knew could offer a variety of valuable coverages at affordable rates. That's why we authorized TruStage to offer their products to our members.
They have a strong commitment to protect member information and have allocated significant human and technical resources to manage and protect member data. Their employees also go through mandatory privacy training.
The phone representatives will discuss your life situation and recommend plans that will help you accomplish your goals. They'll suggest some appropriate TruStage Insurance products, but the choice to buy is completely yours. No pressure – just information to help you make an informed decision.
Your name can be removed from future mailings by calling the TruStage Insurance Program Support Team at 1-800-428-3932, extension 4632007. You can also email your full name, address and date of birth to TruStageProgram@cunamutual.com.
Please note: It is not possible to suppress a name from a mailing that is already in progress. Due to processing and printing time, it takes approximately two months for suppression to affect mailings.
No. You must complete and return the enrollment form (typically mailed once or twice a year).
No. The no-cost basic coverage is our gift to you as long as you have an account with us.
Yes. You're covered 24 hours a day, worldwide.
CU Talk
CU Talk is a voice response solution, providing you 24/7 financial services from anywhere in the world. You can check balances, transfer funds, make loan payments, and more!
In an effort to enhance security for our members, beginning Thursday, September 8, the following actions will be taken with CU Talk:
If you have not accessed CU Talk in the last 60 days, your access will be deactivated. To reinstate your access, simply call us at 800-633-8905.
For security reasons, you will no longer be able to request checks through CU Talk.
You will no longer be able to transfer funds to another account number through CU Talk. You will still have the ability to transfer within your one account number. For example, account 12345 can transfer to the main share, checking, credit card, loan, etc. under that account number only.
New members will not automatically be enrolled in CU Talk. Simply call us at 800-633-8905 to request access.