Are You a Homeowner?
GET STARTED IN 60 SECONDS HERE!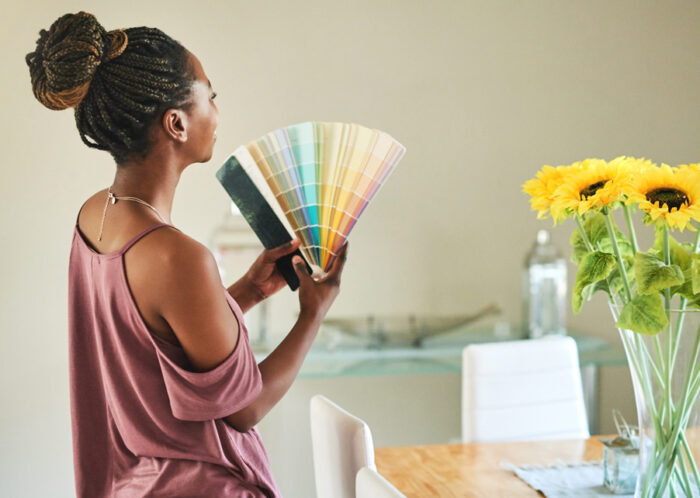 If your home is worth more than what you owe, tapping into the equity you've built can be a smart way to pay for home improvements, education expenses, bill consolidation, a dream vacation and more. Plus, our home loan options usually offer lower rates than personal loans and the interest may be 100% tax deductible*. All with a quick and easy application process and no prepayment penalties.
Remember, our team is here for you whenever you need us. We'd be happy to talk you through your options and explain the process. Just give us a call, stop by or message us online!
The open-ended structure of the Line of Credit option allows you to borrow only what you need, as you need it. As you pay back what you've borrowed, that money becomes available again for future use without having to reapply.
Home Equity Loan
Want to use your home's equity to tackle a large, one-time project? Then borrowing a fixed amount and repaying it over s set period of time through a Home Equity Loan may be right for you. You can also make payments quickly and easily through Online / Mobile Banking.
Interactive Learning Experiences
You probably have lots of questions when it comes to home equity loans. Zogo offers short, interactive learning experiences that will answer all your questions. And even provide you with answers to questions you didn't even know you have!

Zogo is a gamified financial literacy app that rewards users for completing bite-sized financial literacy lessons on intelligently saving, spending, and managing their own money. Level up and earn while you learn, with real-life rewards, such as gift cards to your favorite stores.
Interest Rates
Certified by Datatrac
NMLS
NMLS (Nationwide Multistate Licensing System and Registry) Consumer Access is a free service for consumers to confirm that the financial services company or professional with whom they wish to conduct business is authorized to conduct business in their state. You may access this service by visiting the NMLS Consumer Access website at: www.nmlsconsumeraccess.org.
*Check with your tax adviser for possible tax benefit.
**Home Equity Lines of Credit (HELOC) – Annual Percentage Rate (APR) is variable and based on a range of -1.00% below Prime to 4.00% above Prime as listed in the Wall Street Journal as of the last business day of each month. As the Prime Rate changes, the APR on your account will also change. The APR may vary depending upon each individual's credit history, credit line, loan-to-value (LTV) and underwriting factors. The minimum APR that can be applied is 3.00%, and maximum APR that can be applied is 18.00%. An annual inactivity fee of $50 may apply. For a limited time, MyUSA will waive the closing cost associated with a HELOC. If borrower cancels loan application while in process or chooses to not close the loan upon approval (regardless of approved amount), the borrower/member will be responsible for reimbursement of the closing cost (including appraisal, flood cert, title search, and recording fees). Offer valid only on Primary, Owner Occupied residence. Additional fees may be required for loans over 80% and are the financial responsibility of the borrower.