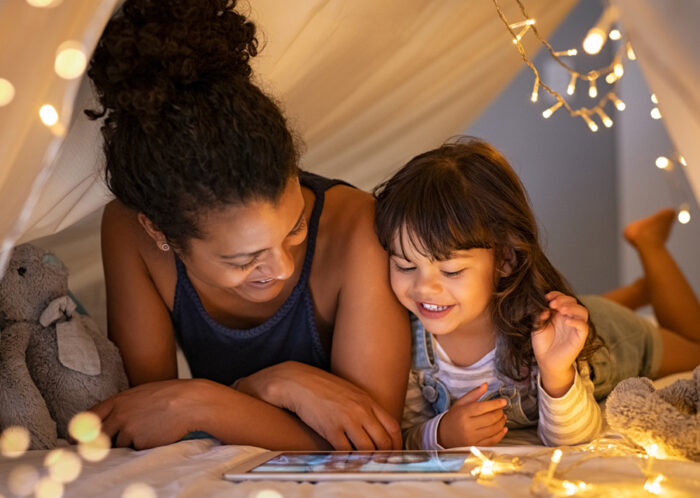 Sleep Easier
Sleep easier with MyUSA's loan protection products. Our friendly team is here to explain your options so you can decide how to best protect your family and your budget!
Loan Protection
The second you drive your vehicle off the lot, it drops in value. If your vehicle is stolen or damaged and deemed a total loss, you're responsible to pay the difference between what you owe MyUSA CU and what your insurance company says your vehicle is worth.
With MyUSA's Guaranteed Asset Protection (GAP), you can help bridge the "gap" between the amount you owe and the amount your insurance company will pay on your behalf. GAP provides protections on both new and used vehicles.
Benefits
Low-cost protection that comes with a 60-day free look
Protection up to 84 months
GAP will help cover your deductible if there is a "gap" after the primary insurance settlement is paid*
The GAP premium can be added to your loan with minimal effect on your monthly payment, and it can be added after the loan closes
* Deductible is covered as part of the deficiency balance and is not paid directly to the borrower
Protect the investment you've made in your new vehicle! If you desire the peace of mind that comes from knowing the money you invested in your auto is protected, then you may want to consider Depreciation Protection Waiver* (DPW).
If your auto is ever totaled or stolen and not recovered at any time over the life of the loan, DPW will kick in and help by waiving some or all your loan balance in the event of the total loss of your auto. The waiver benefit is equal to the difference between your auto's MSRP or retail value at the time of DPW purchase, less the amount of your loan balance at the time of total loss. (The benefit cannot exceed the DPW addendum limit or your outstanding loan balance at the time of total loss.)
Benefits
Benefit triggered by collision or comprehensive total loss, including theft
Life of loan protection
No mileage, make, or year restrictions
100% refundable in the first 60 days
Ideal for those who
Put money down or have equity in the vehicle
Make accelerated loan payments
Desire protection from vehicle depreciation
* Maximum Waiver benefit can vary depending on level of protection selected and/or offered.
ADR is only available when either GAP or DPW has been purchased. It pays for all or a portion of a primary insurance deductible.
Benefits
Pays deductible for both total and non-total loss events* (with UNLIMITED losses per year)
Coverage remains in effect even after the loan is paid in full, up to 3 years
Covers ALL vehicles titled to and insured by you
Provides opportunity to increase primary insurance deductible, thus decreasing the monthly premium
Provides risk mitigation for young drivers
* Loss is defined as an event for which the Auto Insurance Company has approved and paid a collision or comprehensive claim which exceeds the Auto Insurance Policy deductible for the Covered Auto. Reference policy for details.
Avoid costly vehicle repairs with Route 66 and their top-of-the-line extended warranty plans. Their Mechanical Breakdown Protection extends coverage to virtually any make and model, regardless of age or mileage. Coverage is even transferable if you sell your vehicle before the plan expires.
Buying a vehicle is one of the largest purchases you'll make, so protect it with a Route 66 warranty!
Benefits
Claims paid at the time of repair directly to the repair facilities
Repairs can be done at a licensed facility of your choosing
Cost of coverage can be integrated into your loan with virtually no effect on your monthly payment
30-day money back guarantee
Additional Benefits
24-hour roadside assistance
Rental vehicle assistance
Total loss refund
* Member is responsible for diagnostics, fluids, and any applicable sales tax
Life is unpredictable. You may worry about unexpected, real-life events that could leave you scrambling to pay your monthly bills. Debt Protection can give you peace of mind by helping to relieve financial pressure. With Debt Protection, your loan or monthly loan payments may be cancelled up to a maximum amount. You select the plan that provides protection due to death, disability, or involuntary unemployment.
Protection
Single and joint coverage
Safeguard your family's financial security
Preserve your credit rating
Convenience
Add to your monthly payment
Simple claims process
Eligibility
Protection to age 70
A few eligibility questions only, no medical exam
* Your purchase of any of the above ancillary products is optional – whether or not you purchase any of these products will not affect your application for credit or the terms of any existing credit agreement you have with us.
Insurance
As a MyUSA Credit Union member, you qualify for group rates, which could save you money on your auto or homeowner's insurance, and your rate is guaranteed for a full year. Get an auto or homeowner's insurance quote online in minutes by calling 1-855-483-2149.
TruStage® Auto & Home Insurance Program is made available through TruStage Insurance Agency, LLC and issued by leading insurance companies. To the extent permitted by law, applicants are individually underwritten; not all applicants may qualify. Discounts are not available in all states and discounts vary by state. A consumer report from a consumer reporting agency and/or motor vehicle report will be obtained on all drivers listed on your policy where state laws and regulations allow. Please consult your policy for specific coverages and limitations. The insurance offered is not a deposit and is not federally insured. This coverage is not sold or guaranteed by your credit union.
To protect the ones you treasure most, you need the right life insurance plan. Your family could face challenging financial obligations if you're not there. Plan for them now with benefits to help with:
Funeral costs and final medical bills
Mortgages and other outstanding debts
Food, utilities, and other living expenses
College or childcare costs
Your spouse's retirement
Not sure how much or what type of insurance you need? A licensed TruStage representative (a MyUSA CU partner) can help you understand your options. Call now for a personalized needs assessment, accurate answers to your questions, and affordable, versatile options to fit your lifestyle and budget. Let us help you take care of your greatest treasure. For more information, call toll-free: 1-855-860-7483.
TruStage® Life Insurance is made available by TruStage Insurance Agency, LLC and issued by CMFG Life Insurance Company, PO Box 61, Waverly, IA 50677‑0061. The insurance offered is not a deposit, and is not federally insured, sold or guaranteed by your credit union. © 2018 TruStage Insurance Agency.
No one expects a serious accident or injury, yet sometimes the unexpected happens. MyUSA CU want you to know how Accidental Death and Dismemberment (AD&D) insurance could help you plan to protect your family's future. AD&D coverage includes benefits for death or dismemberment as a result of a covered accident. In addition, benefits for covered accidents also include the following:
Common Carrier Accidental Death pays twice the face value of your additional coverage if your loss occurs on a common carrier
Education Assistance pays a benefit for each dependent child who is enrolled as a full-time student in an institution of higher learning
Anti-inflation benefit increases the benefit up to 125% of the original amount of coverage, after two years of continuous coverage
Coverage for accidental loss of hearing, limb, eyesight, speech and more
There is guaranteed acceptance for credit union members, and no physical exam or health questionnaire is required. AD&D insurance offers an easy way to help plan for your family so even the unexpected doesn't catch you unprepared. To learn more, call 1-855-882-9536.