No More Reindeer Games
The holidays are no time to play reindeer games with your money. Whether you're accessing the equity you've built in your home or skipping a loan payment to make extra room in your holiday budget, MyUSA has your back!
No Closing Costs on a HELOC1.
No Prepayment Penalties.
No Reindeer Games.
Pay Yourself a Bonus2
It pays to refinance with us. We could save you thousands on your loan. Get $50 for every $5,000 in loan balances you move to MyUSA.
Vehicle, Boat, Motorcycle, RV
Personal Loan or Credit Card
Home Loan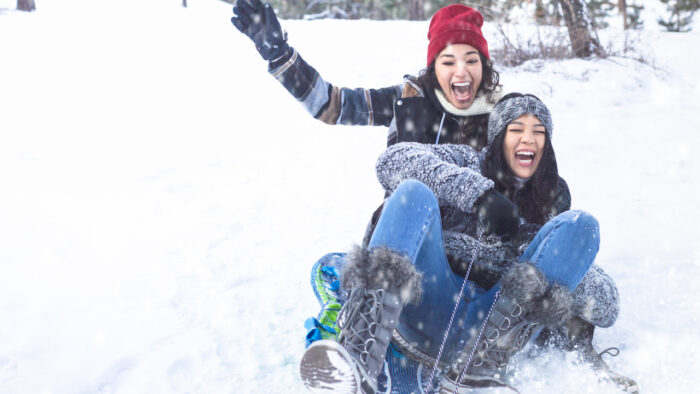 Skip-a-Pay3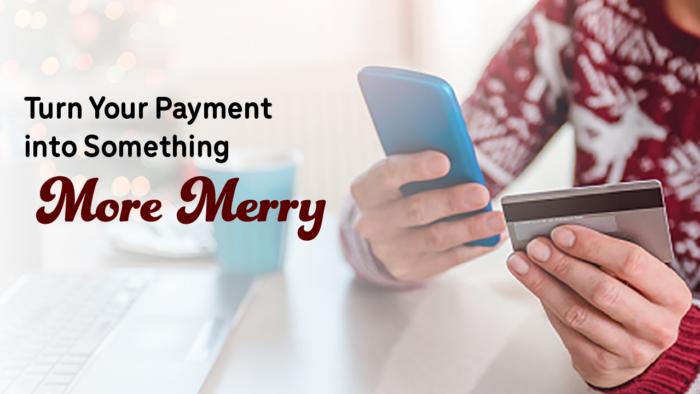 Free up funds! Log in to online banking or our mobile app to get started. Then simply click the three dots next to the loan you would like to skip, and click Skip-A-Payment3.
1 Home Equity Lines of Credit (HELOCs) only. Fixed rate 2nd mortgage also available with paid closing costs. MyUSA will waive (pay for you) the closing cost associated with the loan. If borrower cancels loan application while in process or chooses to not close the loan upon approval (regardless of approved amount), the borrower/member will be responsible for reimbursement of the closing cost (including appraisal, flood cert, title search, and recording fees). Offer valid only on Primary, Owner Occupied residence. Additional fees may be required for loans over 80% and are the financial responsibility of the borrower. Annual Percentage Rate (APR) is variable and based on a range of -1.00% below Prime to 4.00% above Prime as listed in the Wall Street Journal as of the last business day of each month. As the Prime Rate changes, the APR on your account will also change. The APR may vary depending upon each individual's credit history, credit line, loan-to-value (LTV) and underwriting factors. The minimum APR that can be applied is 3.00%, and maximum APR that can be applied is 18.00%. An annual inactivity fee of $50 may apply.
2 Annual Percentage Rate (APR) valid on eligible loans will be the standard published rate and may vary depending on individual's credit history, terms chosen and underwriting factors. Minimum loan amount $5,000 for this offer. Loans will be approved up to current loan limits and under normal underwriting conditions. Offer valid on personal loans, credit card, auto, motorcycle, boat and RV loans only. Offer excludes business loans and any other loan not listed above. Offer valid only on new loans to MyUSA and cannot be used to refinance an existing MyUSA loan. In order to open a loan, you must first become a MyUSA CU member, be 18 years of age, and satisfy MyUSA's underwriting criteria; not all applicants will qualify. For eligible loans that are currently not held by MyUSA CU, primary member will receive $50 for every $5,000 in loan balances, up to a maximum amount of $250. Cash rebate will be deposited into the member's savings account within 10 days of loan funding. Cash reward is considered taxable income and the recipient is responsible for any reportable amount to the IRS. MyUSA reserves the right to reclaim the rebate dollars if the loan is paid off or refinanced prior to 180 days after loan funding, which may include delay of lien release until rebate dollars are collected by MyUSA. Offer subject to change or end without notice and cannot be combined with any other offer. Other terms, conditions, limits, and fees may apply; speak to any MyUSA Associate for more details.
3 A processing fee of $40 per loan applies. This offer is available on select loan types that are in good standing. Loans excluded from this offer include: Credit Cards, Lines of Credit (Overdraft Loans, Express LOC, and Interest Only HELOC), Mortgages (1st Mortgage and Fixed Rate 2nd Mortgage), and Member Business Loans. To take advantage of this, your loan must be open a minimum of 180 days. Loans have a maximum of two skip a pays per year and six skip a pays per life of the loan, with a minimum of 60 days between each skip a pay. Please realize that if your loan has GAP coverage, any skipped payments will not be covered by a GAP claim. All other terms and conditions of the original loan agreement are unchanged and remain in full effect. Interest will continue to accrue. Payments resume the month following the month that the payment was skipped. This offer is not transferable. The maturity date of closed-end loans will be extended one month. For Closed-End Loans: The maturity date of closed-end loans will be extended one month. For Home Equity Lines of Credit: The draw period and repayment period of Home Equity Lines of Credit will remain unchanged. For Automatic Payments: If your loan is currently paid via payroll deduction or other automatic deductions, the amount normally applied to your loan during the month will be deposited into your main share savings account for the month that you have chosen to skip. If a full monthly payment is transferred from a savings or checking account at MyUSA, the transfer will not occur in the month that you have chosen to skip.